Figs, Oats and Walnuts combine into a satisfying and wholesome bar fit for breakfast, snacks or dessert.
Browned butter, buckwheat and chocolate unite in a easy, comforting spin on the classic chocolate chip cookie. Buckwheat cookies – yum!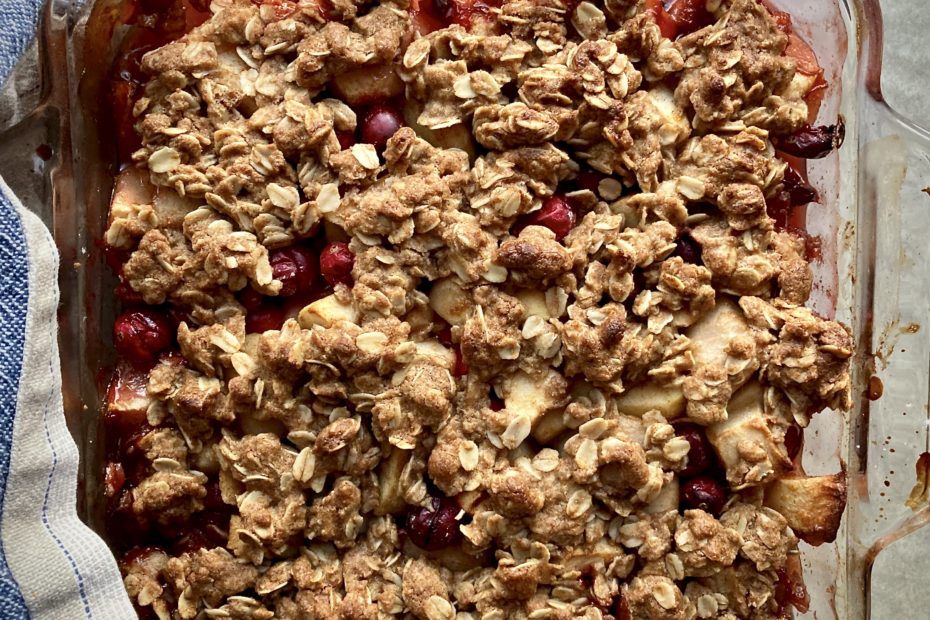 Pears, apples and fresh cranberries are naturally sweetened, and topped with a super crunchy topping. Perfect for a cozy, low-key treat!